Happy Madness day everyone!
A great day of submissions and awesomeness >B)
Did a little piece for Madness day~!
Also thank you so much to Mr.Krinkels for noticing the artwork and the 5 stars! A great honor it was and I am very grateful for this ;u;~ <3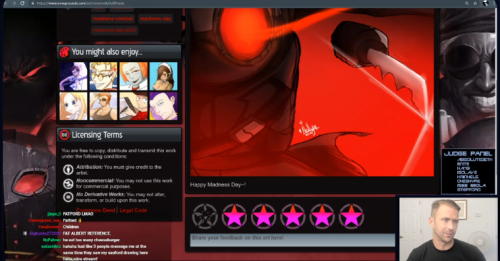 A major thank you to @bonumshxt for the screenshot~! I wouldn't have seen this at all if it weren't for you. Thank you friend >B')
I hope to be creating more pieces and keep on improving in my work!
Enjoy the rest of Madness day guys and stay awesome!
Once again and as always, thank you Tom Fulp for Newgrounds~!